Grace Rosanky Putnam Jones
43-W-6
Always a lady... Grace Jones was a pioneer--in fashion and in flying.

Her store in Salado, Texas, became quite famous all over the world. "GRACE JONES" was so much more than a store. Because of Grace's keen eye and extraordinary taste, she raised the bar for FASHION--and her tremendous talent was sought after and studied. Even Stanly Marcus tried to hire her. However, Grace was independent. Born into one of the founding families of Texas, she was always her own woman.
Grace was also a WASP... a very well dressed WASP!

She passed way quietly February 16, 2008.
Posted by Nancy Parrish, Feb. 19, 2008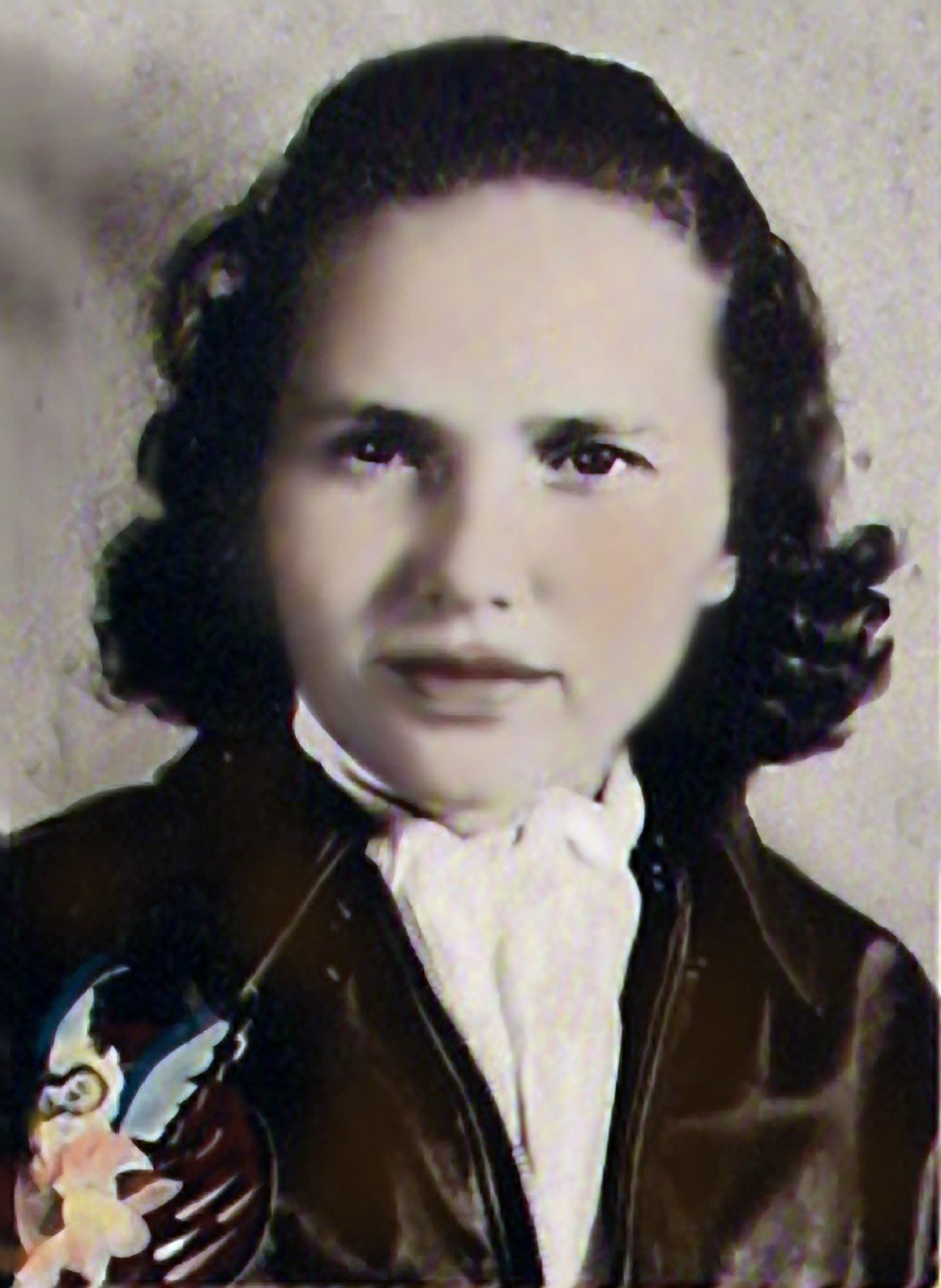 Salado businesswoman Grace Jones, 87, dies
by Tanya Cooper
Published February 17, 2008
Until illness struck her earlier this week, Grace Jones, formerly of Salado and too many other places to list here, dressed when she left her room at the Hill Country Nursing Center in Gonzales.
On Saturday morning, Grace Jones died at age 87, peacefully surrounded by family after a short illness.
Her spirited attitude showed through in everything she did in her life.
"She was one of the most interesting, phenomenal women I have ever met," said Barbara Crozier, wife of Mrs. Jones' cousin Richard.
Mrs. Jones enrolled at Baylor University at age 15. After a year she transferred to the University of Texas. It was when she was a student that she read an article in Look magazine about women pilots in the Army Air Force.
She convinced her father to pay for flying lessons and in her early 20s became a member of the Women Airforce Service Pilots. WASPs were a corps of women pilots organized in 1942 to fill the void left by male pilots while they served in World War II.
Mrs. Crozier remembers a story about Mrs. Jones when she was a member of the WASPs.
"She wanted to visit her cousin at another Air Force base," Mrs. Crozier said. "She hadn't seen this cousin for a while because of the war.
"She was denied permission to fly because of weather conditions."
She went against protocol and flew anyway. "Well, of course, they had an unidentified aircraft entering the air space."
Always known for her coiffure, Mrs. Jones carried fashion accessories with her. On this occasion it was a pair of pumps, Mrs. Crozier said.
The airforce base that she was flying into pulled out all the security they had to meet with the unknown flier.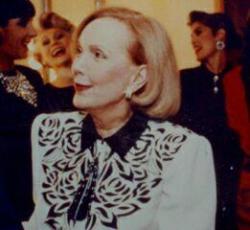 "She took a very deep breath, put the pumps on and carefully staged her entrance down the steps onto the tarmac," she said. "She pulled off her helmet and made sure she shook all her blonde hair. They realized it was a woman and a very good-looking one."
The captain of that airforce base, Jack Jones, later - and not too much later - became her husband.
Grace Jones had an amazing sense of self-confidence and direction, Mrs. Crozier said. She had an incredible way with people.
She zigzagged American skies, walked runways in New York and Japan and owned a fashion store in Salado.
She was a board member of Scott & White Memorial Hospital and played a large part in many fundraising events in the area.
Family and friends remember her bubbly personality and her love of fashion.
Shopping at Grace Jones was like spending a weekend on the Riviera to catch up on your tan. The store offered maids to carry purchases to your car, kitchen help prepared little sandwiches, there was a standby silver tea service, and after-hours sherry for the gentlemen who paid the bills.
The bluebloods of Texas would fly their planes into the makeshift Salado runway and eat banana fritters at the Stagecoach Inn while the ladies would shop at Grace Jones.
______________________________
reprinted from the TEMPLE DAILY TELEGRAM Temple-Telegram.com
http://www.temple-telegram.com/story/2008/02/17/47187
_________________________________
From the Austin American Statesman:
Grace Rosanky Jones of Salado died this Saturday morning in Gonzales, Texas, after a short illness. Visitation is scheduled at Dossman Funeral Home in Belton, Texas, Monday evening, February 18, 2008, from 6:00 p.m. to 8:00 p.m. A memorial service will be held Tuesday, February 19th, 2:00 p.m., at the Church of Christ, 217 North Stagecoach, Salado, Texas. In lieu of flowers, the family requests that memorials be made to the Institute of Humanities, Salado, Texas; or to the Lady Bird Johnson Wildflower Center, Austin, Texas.
Read more about Grace on the Austin School of Fashion Design Blog